Langkawi and the West Coast of Malaysia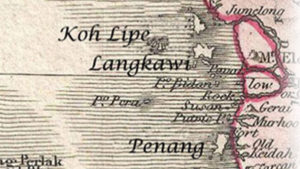 Langkawi is an archipelago of 99 islands, of which only 4 are populated. The archipelago lies about 15 miles off the coast of northwestern Malaysia at the edge of the Andaman Sea and the entrance of the Straits of Malacca. It borders the southernmost islands of Thailand.
The name Langkawi is said to derive from colloquial Malay, with the eagle being "helang", short "lang" in the Malay language and
"kawi" is reddish brown.
As a matter of fact, eagles run - fly - riot on the island and the Brahmini Kite, of distinctive reddish brown colour is one of the
m. Even hornbills are frequently seen sitting on rooftops in downtown.
Langkawi has a rich flora and fauna and is a geologists marvel:
Rock weathering since the early Jurassic lead to a geodiversity prompting the UNESCO to endorse Langkawi as the only geopark in SE-Asia. Geologically Langkawi is made up of three different rock formations: Cambrian sedimentary sandstone and granite, limestone (karst) and marble/limestone making it the eldest part of the Malay Peninsula.
The Plaeozoic rocks contain sedimentological and paleontological evidence affiliating it with Gondwanaland, one of the two continents that formed the Pangea supercontinent before it broke up 180 million years ago.
Until today most of the islands are coverd with the eldest rainforest of the globe. Over 130 million years of age!
---
Langkawi Cruise 1 *:
Langkawi Round Trip
We sail from bay to bay visiting the marvellous sights of the archipelago.
Every night at a different location. All in sheltered waters.
Departure: Leave Kuah @ lunchtime.
Duration: Modular cruise, options:
daytrip, lunch and dinner on board,
2 days 1 night, 3 days 2 nights, etc.

Langkawi Cruise 2 *:
Koh Lipe Highlight
Underwater visibility is poor in Langkawi waters, but Koh Lipe
, the No. 1 dive spot of Thailand, is only 30 sea miles away. This international tour is a highlight!
Departure: Leave Kuah @ lunchtime.
Duration: Modular cruise, options:
min. 3 days 2 nights, 4 days 3 nights, etc. go, stay & sail back.
---
Langkawi Cruise 3 *:
Island Hopping North
Visit Koh Lipe, Koh Mook, Koh Rok Nok, Koh Phi Phi. International cruise.
Departure: Leave Langkawi @ lunchtime, cruise ends in Phuket.
Duration: Minimum 1 week.
Upon request sail back to Langkawi - add 2 days.
---
Naga Pelangi Spice Route Passage:
Southbound, Langkawi - Penang
Before the SW-monsoon sets in, Naga Pelangi sails to the east coast, visiting historic ports along the way.
This is a major passage of a 1000 miles! Stops in Penang, Pankor, Port Dickson, Malacca, cruise ends in Tioman island.
Departure: Leave Langkawi in May.
Duration: 14 days to Tioman.
Availability: Transition period - Mayla Terengganu with a stopover at Pulau Perhentian and Pulau Redang. For info on the Terengganu to Tio
man leg, click Destinations map Terengganu.
Duration: 7 - 10 days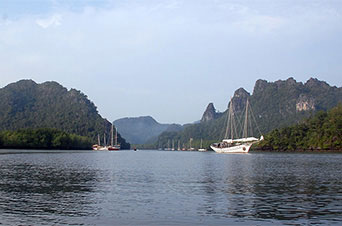 * All cruises mentioned above are available during the NE-monsoon from December - April only.
The cruises are proposals. Naga Pelangi offers private charters and the charterer is encouraged to propose destinations and schedules within the frame of the monsoon weather pattern. We are looking forward to your suggestions.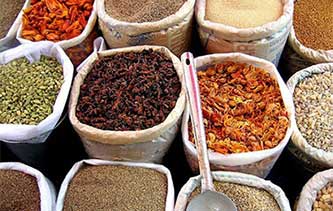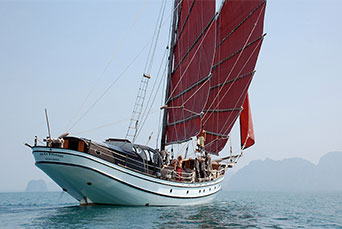 Find Out More About Us
Please feel free to get in contact with us. We appriciate any inquiry and we endeavor for a quick response.
Come For a Visit
Naga Pelangi c/o
Royal Langkawi Yacht Club,
Jalan Dato Syed Omar, Malaysia