Koh Samui with Ang Thong, Koh Phangan and Koh Tao
Koh Samui is a Thai island in the Gulf of Siam off the east coast of the Kra Isthmus. It is Thailands third largest island after Phuket and Koh Chang and was famous to grow the best coconuts of all of Thailand. After the tourist industry was developed in the early 80s, the island quickly achieved an international reputation and today has more than 1.5 million tourists per year. A little to the north of Koh Samui lies the smaller island Koh Phangan, where tourism is not as dominant yet as in Koh Samui. Another 30 miles to the north lies the famous dive island Koh Tao. To the west of Koh Samui, between the island and the coast, stretches the vast National Marine Park of Ang Thong, made up of 42 islands featuring spectacular lime stone massivs, tropical rainforest and deserted beaches.
---
Koh Samui Cruise 1 *: Koh Tao Round Trip
Departure: Koh Samui, Chaweng beach @ lunch time sail to Koh Phangan, anchor over night. Next day sail up to Koh Tao, spend two nights, then sail to Ang Thong Marine Park and spend 2 nights, then sail back to Koh Samui.
Duration:
6 days 5 nights, can be extended.
---
Koh Samui Cruise 2 *: Marine Park Special
Departure: Koh Samui, Lamai beach @ lunch time sail round the south coast of Koh Samui to the Ang Thong Marine Park, spend 2 nights there. 3rd day sail back to Koh Samui, Bohput beach or Chaweng.
Duration:
3 days 2 nights, can be extended.
---
Naga Pelangi Spice Route Passage, Westbound:
Departure: Koh Samui, Chaweng beach. Before the NE-monsoon sets in in December, Naga Pelangi wants to leave the east coast of the peninsula and sail round to the west coast, visiting historic ports along the way. This is a major passage and a lot of sailing! If the Naga Pelangi was in the Gulf of Siam for the season, this passage will start from Koh Samui. On this Terengganu leg she will be heading south to Kuala Terengganu with a stopover at Pulau Perhentian and Pulau Redang. For info on the Terengganu to Tioman leg, click Destinations map Terengganu.
Duration: 7 - 10 days.
* All cruises mentioned above are available during the NE-monsoon from December - April only.
The cruises are proposals. Naga Pelangi offers private charters and the charterer is encouraged to propose destinations and schedules within the frame of the monsoon weather pattern. We are looking forward to your suggestions.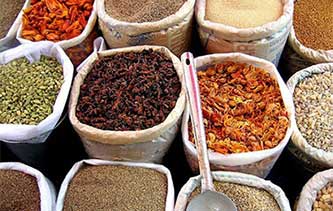 Find Out More About Us
Please feel free to get in contact with us. We appriciate any inquiry and we endeavor for a quick response.
Come For a Visit
Naga Pelangi c/o
Royal Langkawi Yacht Club,
Jalan Dato Syed Omar, Malaysia