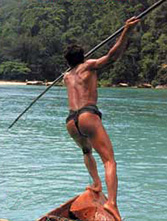 The Mergui Archipelago on the Tennasserim coast of Burma, todays Myanmar, is one of the last remaining paradises of this planet: more than 800 untouched islands, densely forested with lush virgin jungle.
It is the home of some of the world's last surviving hunters and gatherers, an indigineous people called the "Moken", or "Salone", the original sea gypsies.

During the NE-monsoon the families live in dugout boats and move into ready made bamboo huts during the rainy season. They have an own language and religion and they refuse civilisation. The archipelago was a perfect refuge for them as long as Myanmar chose to refrain from development.
Animal and birdlife is abundant with sea eagles, parakeets, monkeys, leopards, elephants and rhinoceros being reported inland of the bigger islands.
The caves, beautiful white sandy beaches, crystal clear water, dense mangrove swamps, virgin tropical forest combined with a huge variety of marine life with sharks, whale sharks, manta rays, and colourful hard and soft coral gardens at shallower depths make the Mergui Archipelago a truly exciting expedition. Diving, snorkeling, kayaking, jungle trekking, sport fishing, bird and wild life watching: a wide variety of activities is available. Since a couple of years, the government allows visitors in and the area may be explored by boat.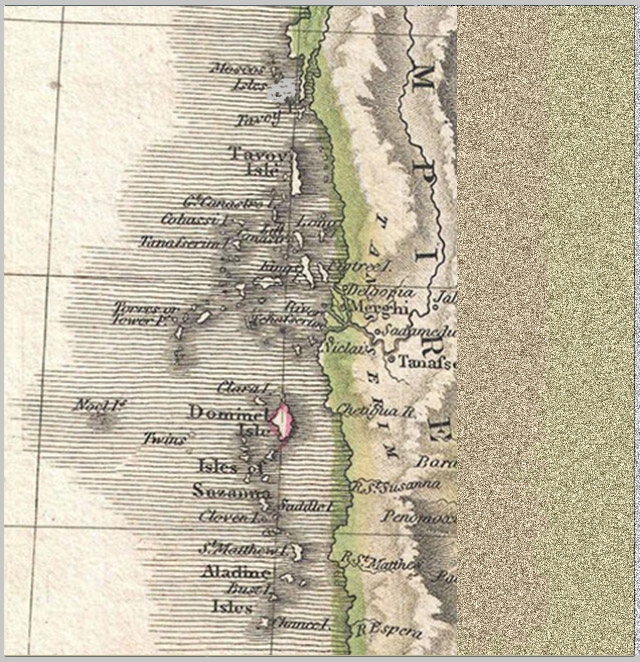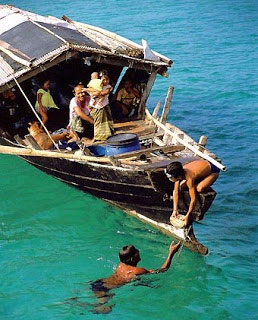 Departure: From Phuket or Kawthoung on the Burmese border.

Duration: Minimum 5 days, recommended: 10 days.

Availability:
Dec - April during the NE-monsoon

The Burmese government levies charges on visitors (appr. 250,- USD per person, depending on length of the charter) and insists that all visiting boats carry a government appointed guide.
Booking is recommended well in advance.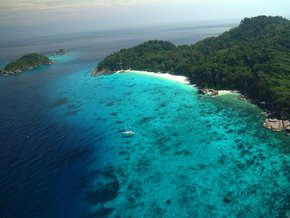 Find Out More About Us
Please feel free to get in contact with us. We appriciate any inquiry and we endeavor for a quick response.
Come For a Visit
Naga Pelangi c/o
Royal Langkawi Yacht Club,
Jalan Dato Syed Omar, Malaysia